Family Information
Pour ceux qui ne sont pas capables de telecharger les jeux de casino sur leurs ordinateurs ou pour ceux qui ne preferent pas les installer sauf necessite absolue.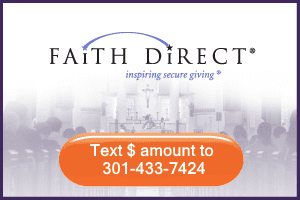 To securely make a gift to Saint Bernadette Church, text a dollar amount to (301)-433-7424. You will be asked to complete a one-time registration page with your billing and contact information. After this registration, you can give any time by texting a dollar amount to this phone number.
Advent Mass Times

Monday, December 19
6:30 AM & 5:00 PM Mass

Tuesday, December 20
6:30 AM & 5:00 PM Mass

Wednesday, December 21
6:30 AM & 5:00 PM Mass
5:30 – 7:00 PM Confessions

Thursday, December 22
6:30 AM & 5:00 PM Mass

Friday, December 23
6:30 AM Mass only
No afternoon adoration

Saturday, December 24: Christmas Eve
Mass of the Day, 7:30 AM
8:15 – 9:15 AM Confessions

Sacrament of Penance/Confession

Saturday
8:15 to 9:15 AM
3:30 to 4:40 PM
Also by appointment.
---