Neo-Catechumenal Way
Neo-Catechumenal Way
Upcoming Events
No events in this location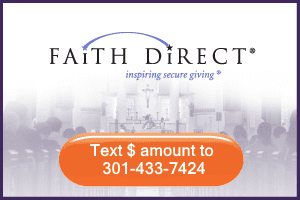 To securely make a gift to Saint Bernadette Church, text a dollar amount to (301)-433-7424. You will be asked to complete a one-time registration page with your billing and contact information. After this registration, you can give any time by texting a dollar amount to this phone number.
Regular Mass Times

Saturday 8:15am
Saturday Vigil 5pm
Sunday 7.30am, 9am (Children's Liturgy), 11am
Monday Thru Friday 6:30am and 8:15am

Sacrament of Penance
Saturday after the 8:15am Mass and 3:30-4:30pm.
Also, by appoinment.
---